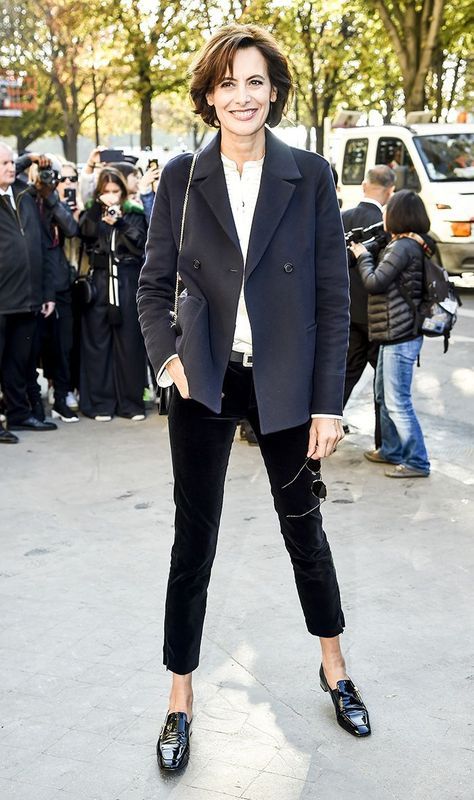 In Paris, you won't see a lot of women wearing unnatural colours (think lime green) or anything too gaudy. The same is true with fabrics.
Avoid anything synthetic. Avoid distracting patterns, too. Instead, stick with classic neutral colors, such as navy, white, black, or tan colors.[2]
One benefit of sticking with neutral colors is that you can easily mix and match them with other pieces of clothing. They're versatile. Parisians choose neutral colors for both formal or informal settings.
Mariner stripes are an exception to the no busy pattern rule. They are very Parisian, and they are worn in casual wear most frequently, paired with jeans or casual trousers.